The Stavros Niarchos Foundation Cultural Centre
The Stavros Niarchos Foundation Cultural Centre is a world-class centre, housing the Greek National Opera House and the Greek National Library. The centre also includes a vital green space where cultural events and activities are held. This great cultural jewel of Athens is located 4.5 km. from the city centre, at Faliro.
The building of the National Library of Greece combines traditional with technological innovation. Its design ensures that the National Library will respond effectively to the ever-changing needs. Modernized climate control and preservation and digitization facilities will ensure that the Library's significant rare manuscript collection will be available for future generations of scholars.
The inspiring architecture and engineering are key to the development of the local area.
The new building of the Greek National Opera is a multi-use venue capable of hosting a variety of events. In summary, its stages can accommodate opera productions, musicals, concerts, theater performances, and multimedia art programs.
The Stavros Niarchos Park is a vital green space offering its guests opportunities for recreation or relaxation. It is the filled with trees, water fountains, playgrounds and open spaces which are available for concerts and exhibitions. 
Its most significant attractions include the Mediterranean Garden with a wide range of evergreen and endemic plants, the hill from where the panoramic view of the sea and the Acropolis is awe-inspiring. The tree-lined pedestrian Esplanade is ideal for jogging, cycling, etc.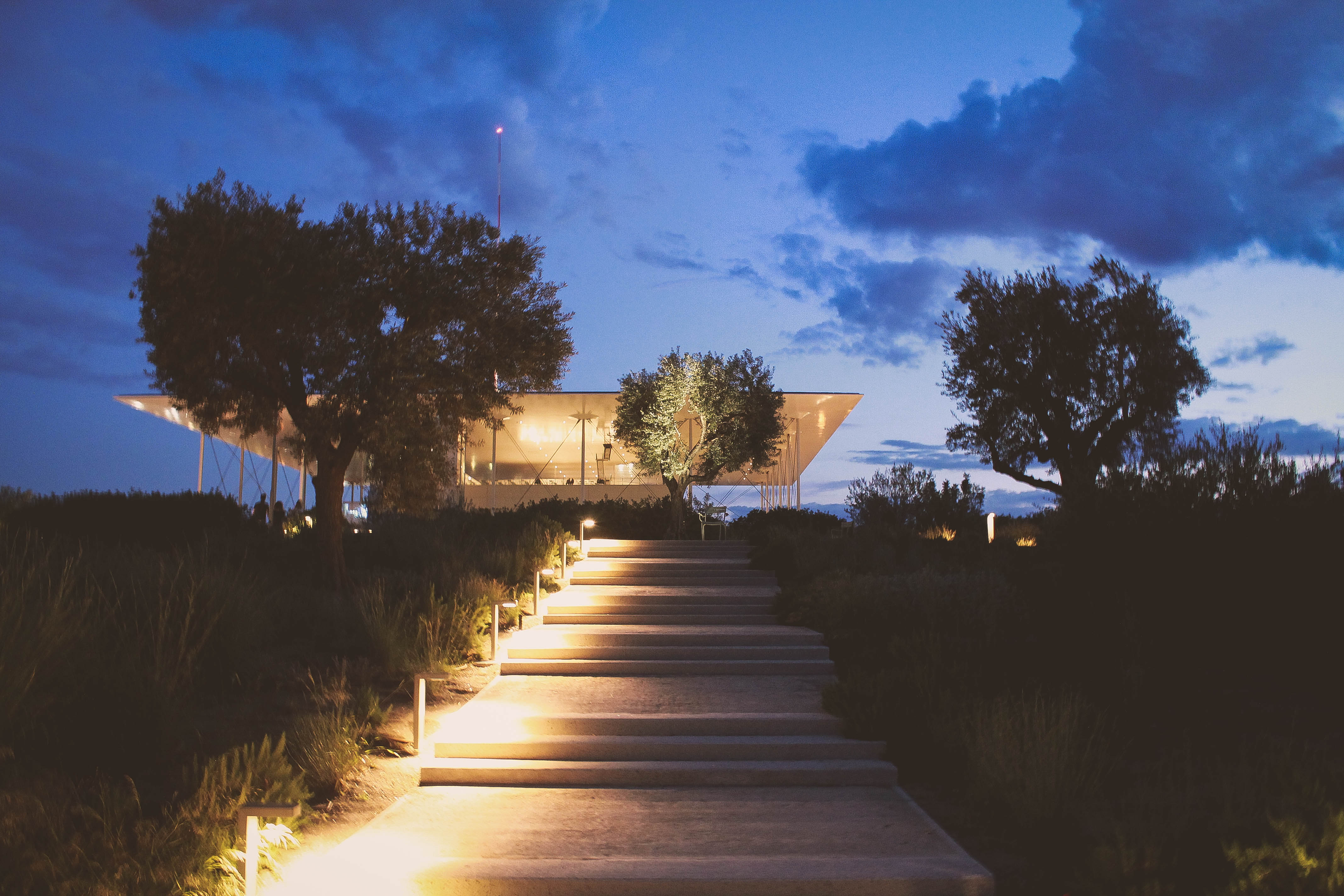 In addition, the project achieved LEED (Leadership in Energy and Environmental Design) certification at Platinum level in November 2016. It is in fact, the first such designation in Greece and the first for a project of this scale in Europe.
This was a story from Butlair Galateia. Get the local scoop on Athens' people, places & happenings through our Service. In either case, communicate with Galateia or any of our other amazing local experts through butlair.com!